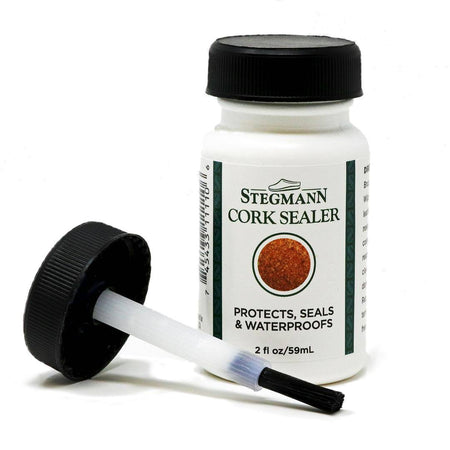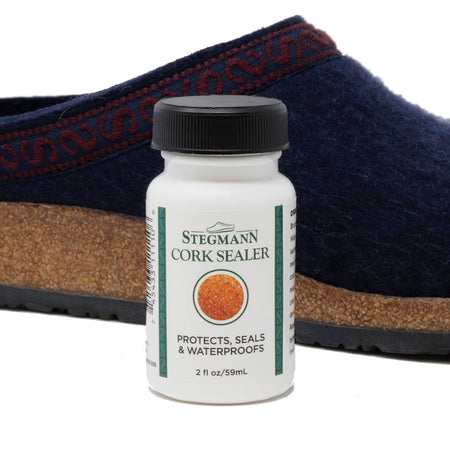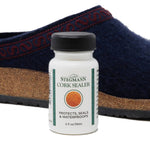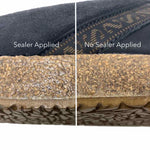 Cork Sealer - Protects, Seals & Waterproofs
Please note: this item is not eligible for free shipping when ordered as a standalone item. Must be included with a clog purchase to receive free shipping. 
Protect your Stegmann Cork soles from the elements and extend the life of your clogs. Our Cork Sealer is specially formulated for Stegmann cork and latex blended footbeds. Goes on smooth with an easy applicator brush and seals tight for reuse. Keep away from children and protect from extreme temperatures. 
Care accessories are not eligible for returns or exchanges.
Directions for use:
Brush a thin coat on cork surface (apply only to cork) 
Wipe away any excess from leather or wool upper
Goes on white, dries clear
Allow to dry for 20 minutes before reapplying
Application will result in a darker and glossier finish 
New, untreated cork my require two coats. Reapply as needed.
Contains: Twist off lid; 1 applicator brush
Sealer was fine but soles of the shoes are way to thin!
Very satisfied with my first pair of Stegman clogs
I purchased these clogs to wear around my house and property. I have had them for about 2 weeks and they are not fully broken in yet but are very comfortable and are meeting my needs perfectly.